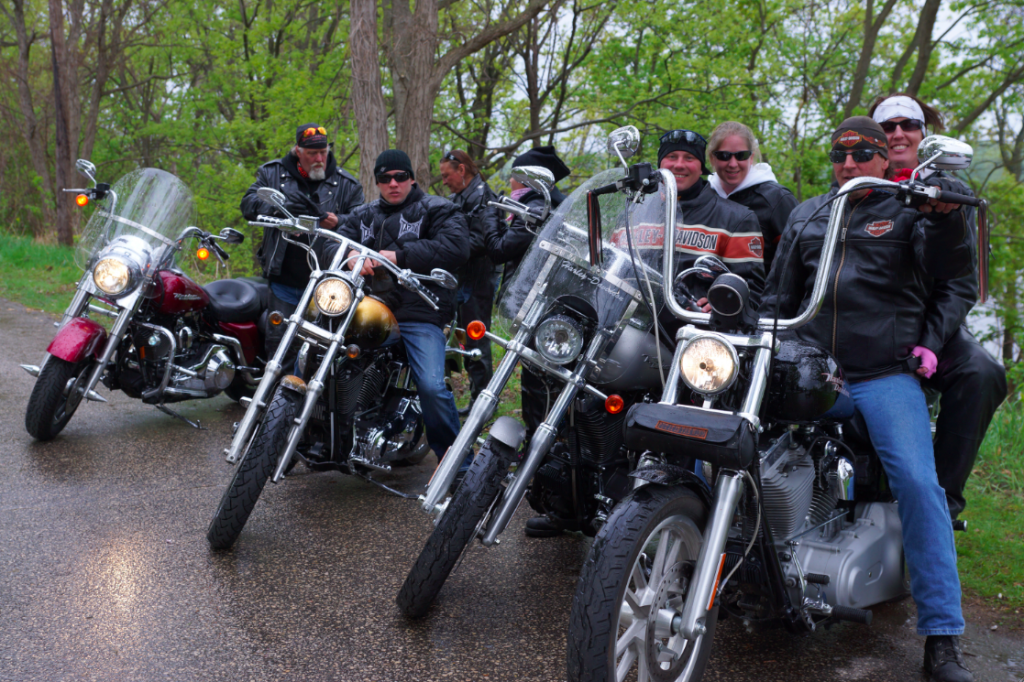 My sister and I came across this group of intrepid riders on our way down the Wisconsin side of the Mississippi in Maiden Rock, Wisconsin.  It was raining and it was cold, but that could not stop them from joining in the annual spring flood run.  Hundreds and hundreds of Harleys on the road.
In some future life I want to be a photo journalist.  I also want to ride a motorcycle and wear black leather.  There is something about that whole subculture that I find irresistible.  I wanted to tell them that I ride too, single horsepower, 1200 pounds with great hair.  My black stallion.
But I decided just to shoot. Go along for the ride.
More from the Midwest tomorrow.  In the meantime, here is another great image.