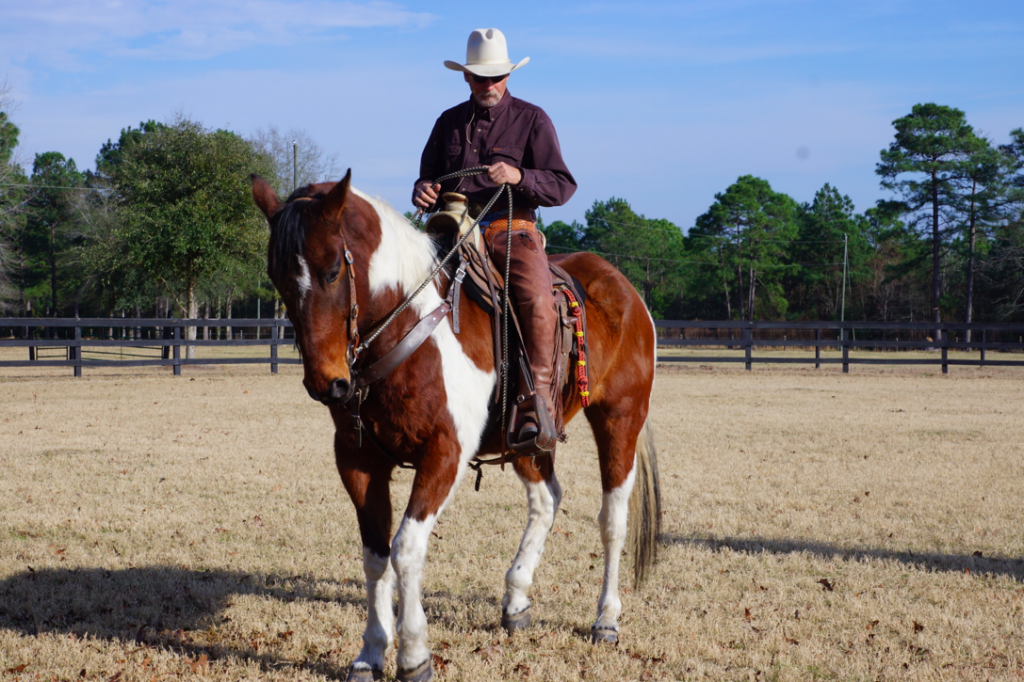 At one point in the workshop with Mark Rashid today, he began to show us the dancing magic partnership with his horse.  Forward, back, side, side, forward diagonals, back diagonals – light, soft steps in any direction – articulating each foot like an improvisational tango. I fantasized my beautiful dancers, DeAnna and Ingrid in the arena with Mark and his horse – listening and improvising together – an unimaginably gorgeous quartet.
Today was fodder for about twenty blog posts.  What I am loving about this experience is that it confirms everything I believe about the human-horse connection as a template and groundwork for spiritual practice.
Here are a few highlights:
Allow the horse to tell you what is going on – if you can learn to listen to the horse, you will get an education.  If you don't listen to the horse you will get experience.
Ask ,"How can I help you do the things I am asking, not how can I make you do them?"
Instead of trying to fix the problem, focus on what you want.
During my ride today, Mark helped me to create the walk that I wanted – engaged, moving forward with softness and ease – from the first step.  The horse that I am riding had inadvertently been taught to walk off reluctantly, with no forwardness.  Most of the change in his walk had to do with creating the desired walk inside of me and then transmitting it to the horse. Not using more and more leg. That is the dance of creating from the inside out, not just mechanically changing the outside.  The same thing works with children.  It works with any creative effort that I have ever been a part of. It works, every time, no exceptions.