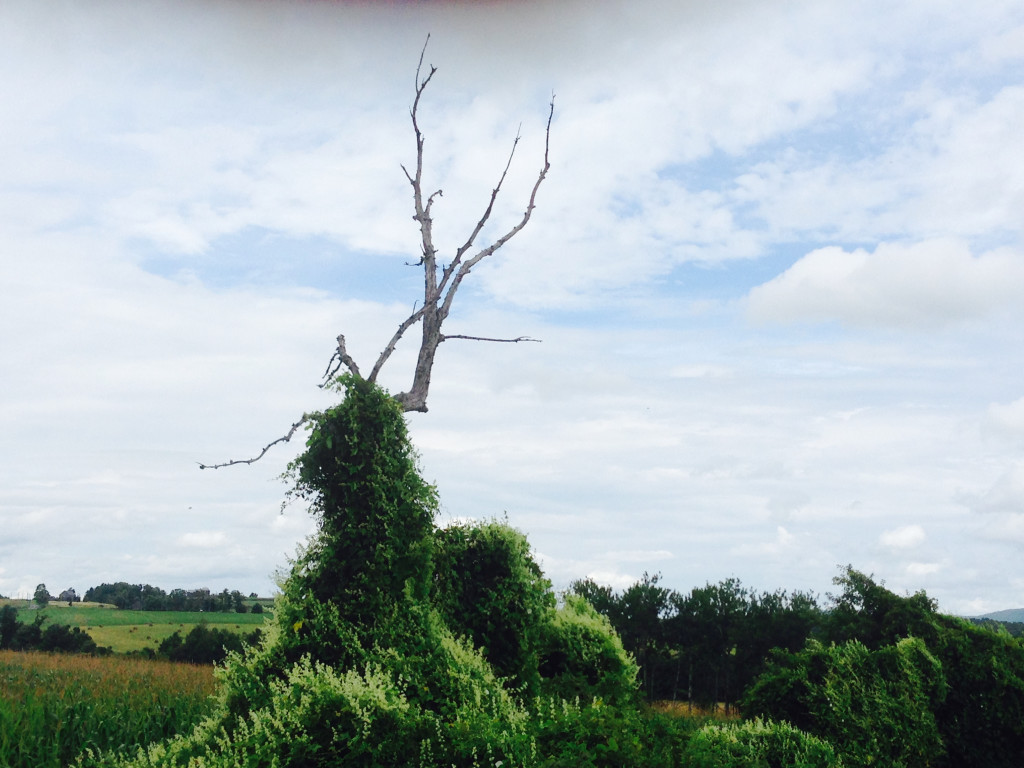 I took this picture earlier this fall, when I was still full of optimism and expectation. I watch her in all seasons, changing her aspect, her colors, but always the guardian, overlooking Winchell Mountain in Millerton, NY with her antlers cocked skyward. She is now just bones and branching fascia, but in October, she was flowering, still green and luscious.
Then I was awaiting the election of our first woman president, the great and wonderful Hillary Clinton, and the end of her ugly, deplorable opponent.
I do not feel hopeful now.  I feel angry and watchful –  "on the muscle," as we say in the horse world, when the horse is spooked and ready to fly or fight.
So let's fight.  Let's stand up and show the world what activism and outrage really look like.  Let my gorgeous beast be just one of our protectors, as we come together to protect her, what surrounds her, and each other.
Onward!
Save
Save
Save
Save