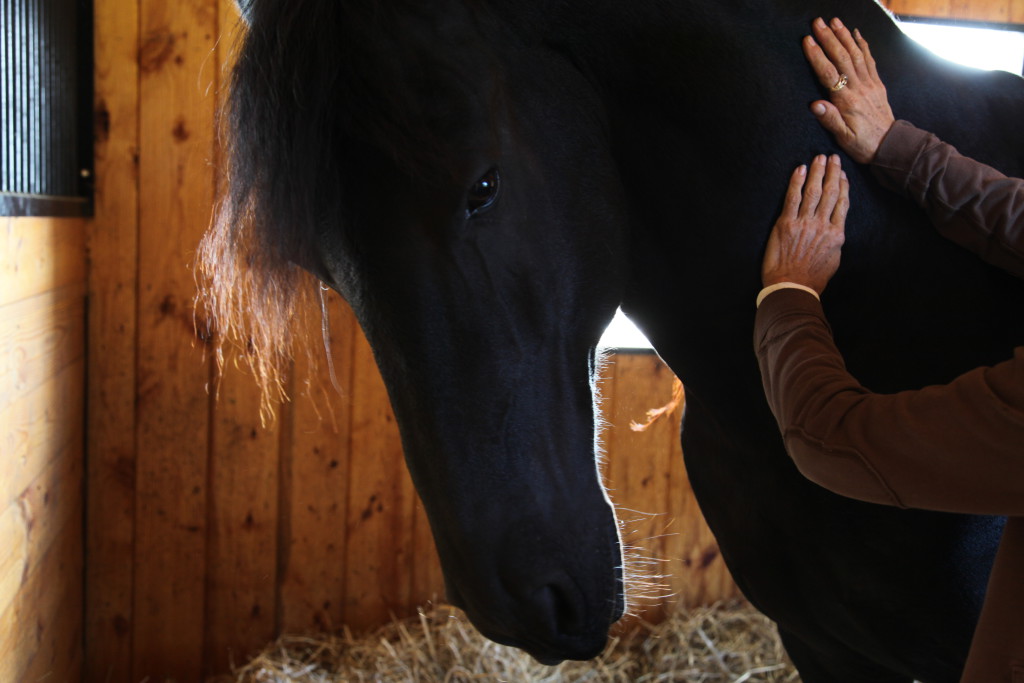 His sweetness.  His kindness.  His presence. His wisdom.
This is Sanne.  Sanne is a named used for Friesians of either gender.  It means Lily. On days that we want to pay homage to him, we call him Sanne the Lily of Holland.
Sanne is my principle co-therapist when I am working with a client and a horse.  He is also a principle dancer in my company of dancers and horses.  He is also my big ride.  Big gaits, big heart, big spirit, big generosity.
On July 17, Sanne will be 20.  His origin story with us goes like this.  We wanted a Friesian.  We were visiting a farm in southeast Massachusetts that imported Friesians from Holland.  I was drawn to a beautiful boy named Tsjalling who peered out through a tangle of thick, long forelock from the back of his stall.  Pam had spotted Sanne.  "What about this one? she said.  "What about Sanne?"  And so he was born into our family.
Happy Birthday, dear Sanne.  May we be blessed with many more years in your company.  Thank you. Thank you. Thank you.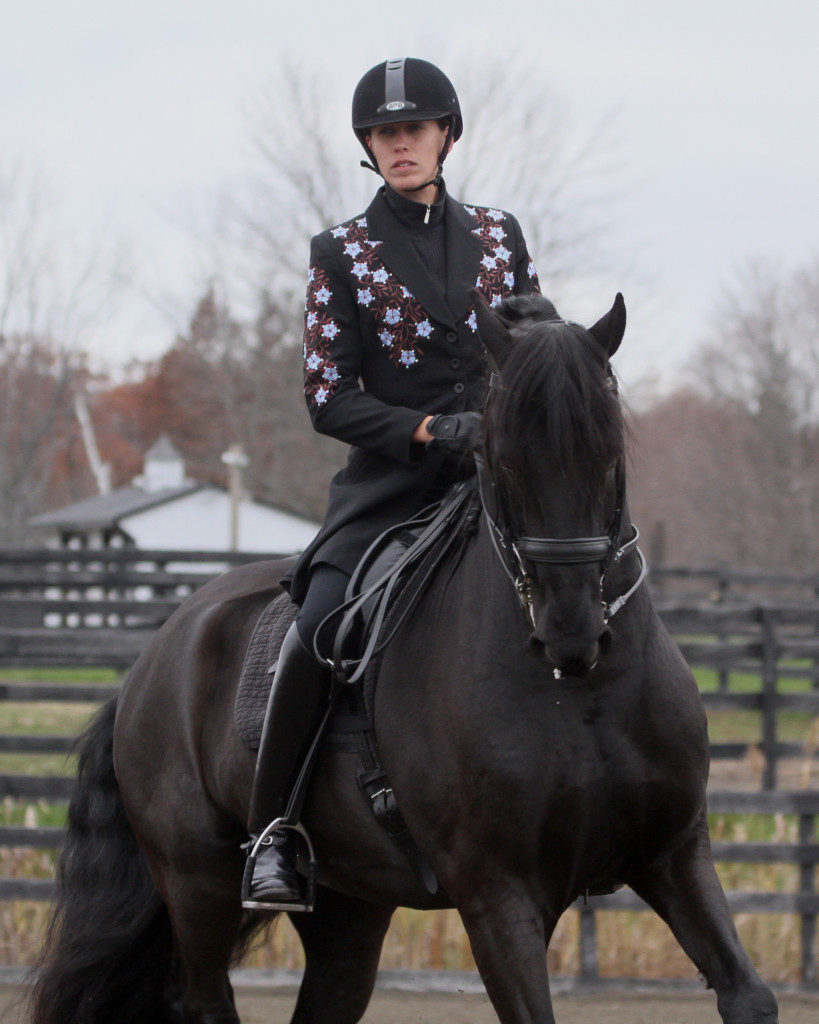 Glorious Sanne with the exquisite Brandi Rivera in the dance Scarlet.
Save
Save
Save
Save
Save
Save
Save