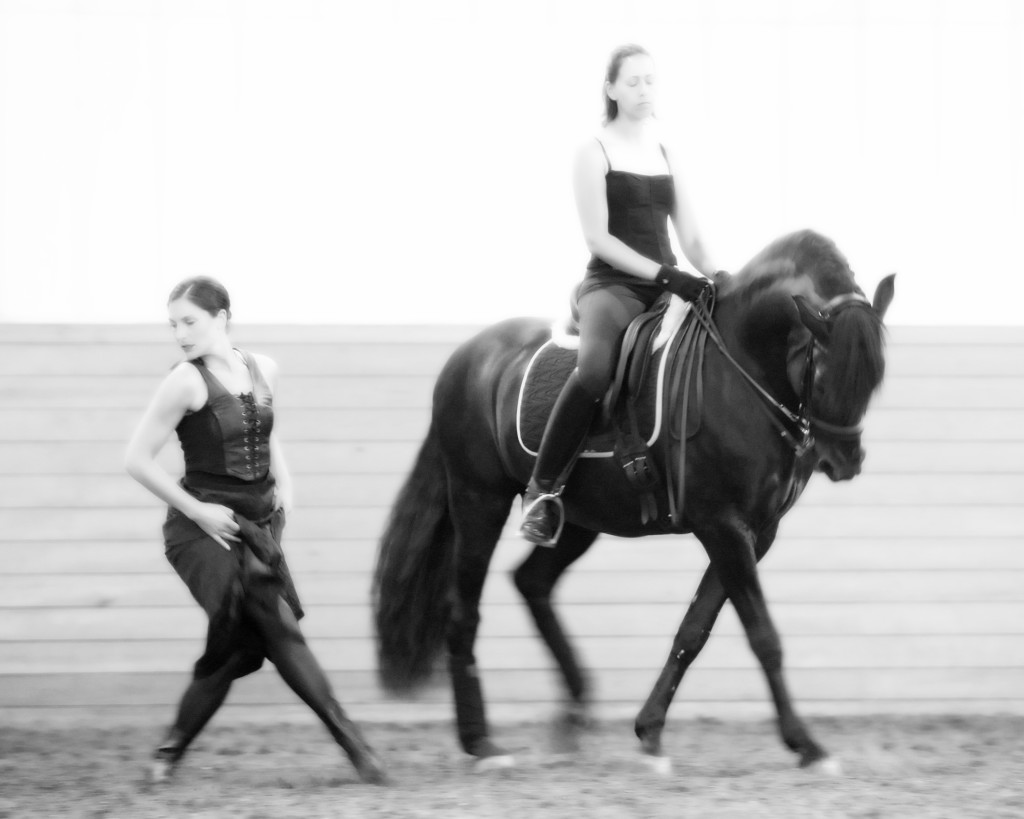 dancer Ingrid Schatz with Capprichio ridden by Brandi Rivera
Thanks to all of you who expressed your kindness and concern for Capprichio.
He had his echocardiogram recheck on Monday.  Dr. Javsicas said that based on the initial review, and what she could hear, it seems that there had been no measureable decline in his heart health.  She will compare the first ultrasound, but felt that he was doing well.
Yesterday I rode him for the first time in over a week.  I could feel his ripples of excitement and enthusiasm as he lifted himself up into a little piaffe.  His canter was powerful, delicious, extravagant.  He wanted to go go go.
So we will keep dancing, Capprichio and I, but both of us must listen even more compassionately to our bodies, and remember that the heart of what connects us is deep and sweet  – far more to do with being than doing.