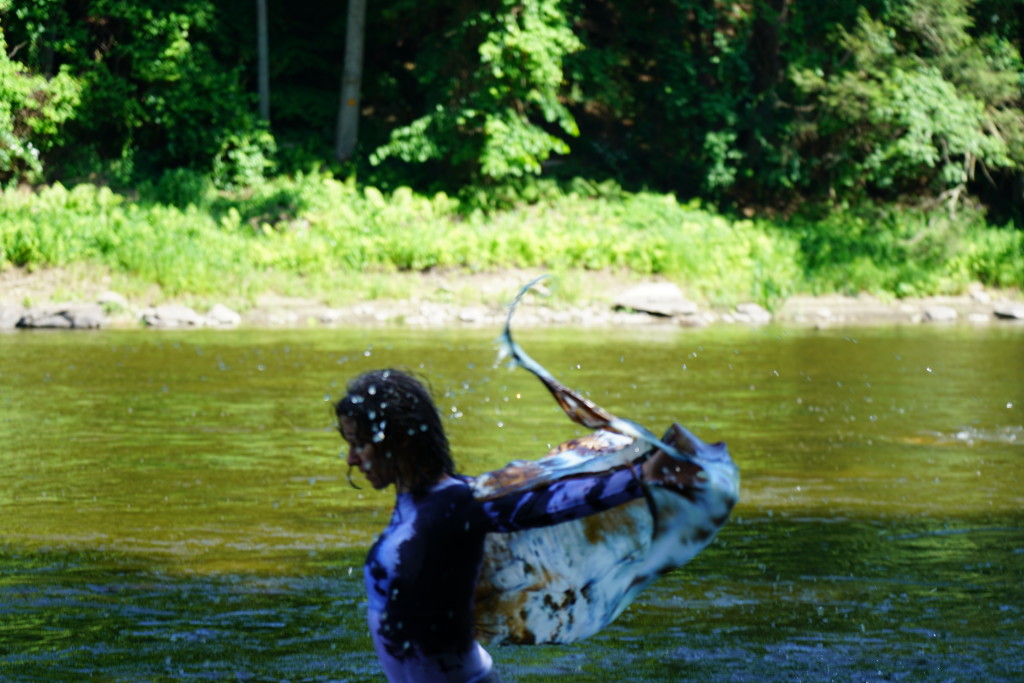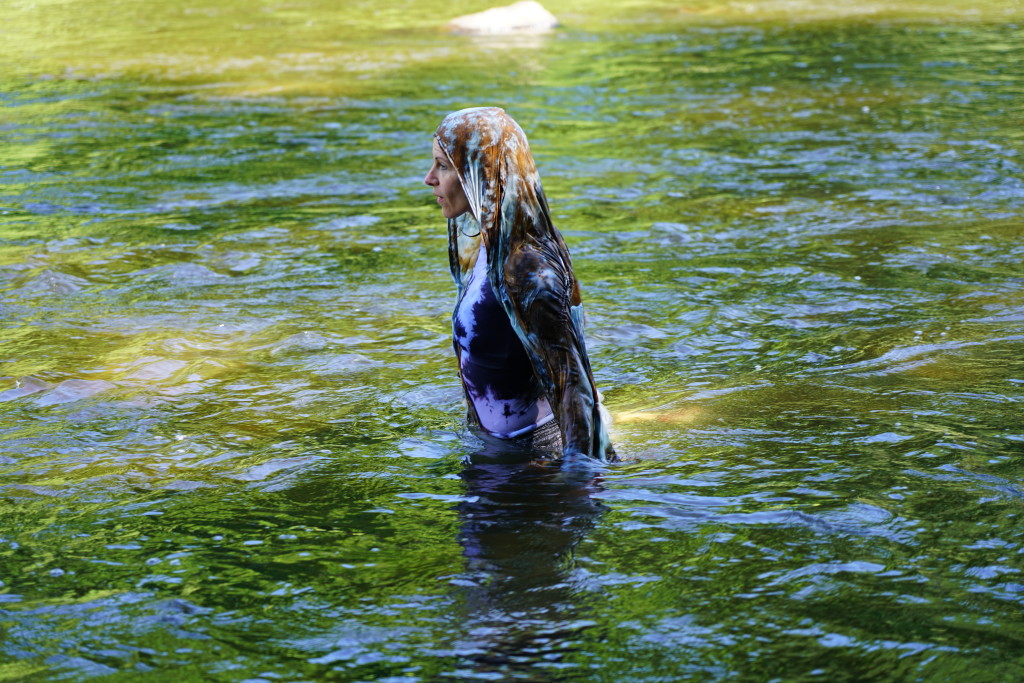 Dillon Paul in River/Body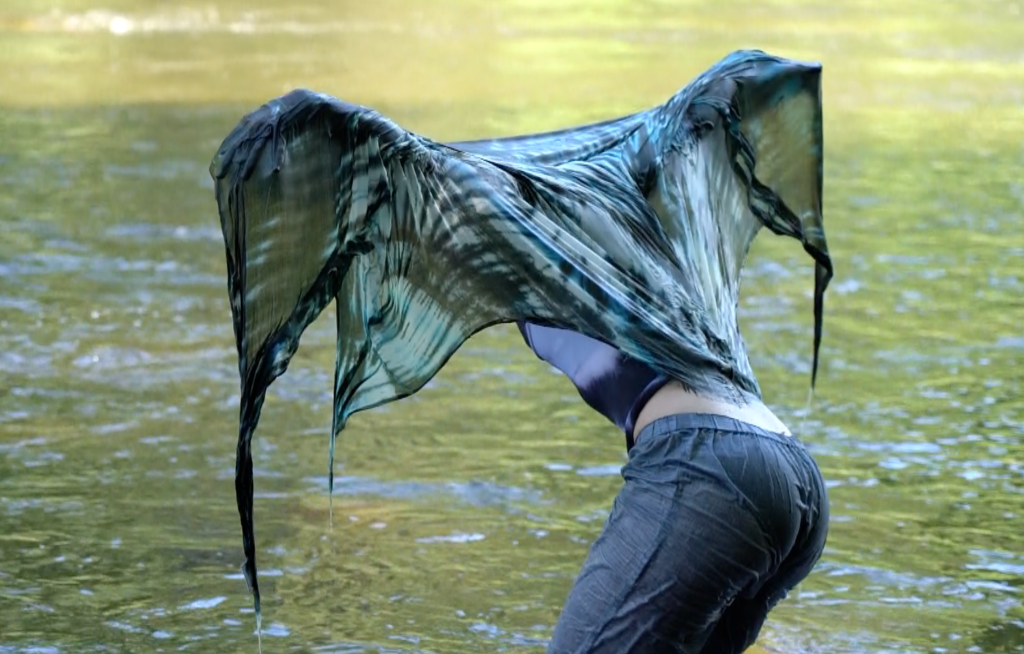 Aislinn MacMaster in River/Body
June 14 was our first 2018 rehearsal in the Housatonic River in Kent for River/Body.  Dancers Aislinn MacMaster and Dillon Paul entered the waters.  Pam White recorded some images and video.
PLEASE MARK YOUR CALENDARS!!!
Performances will take place on August 18-19 and 25-26 at 5 pm.
Precise locations and directions to the Housatonic (in Kent, CT) and Shepaug Rivers (Steep Rock Preserve, Washington, CT) sites to be announced.
Performances are free to the public, children welcome.
Live music will be provided by beloved and acclaimed local percussionist, John Marshall.
SAVE THE DATES!!!
Here is a glimpse into our river rehearsals. . .