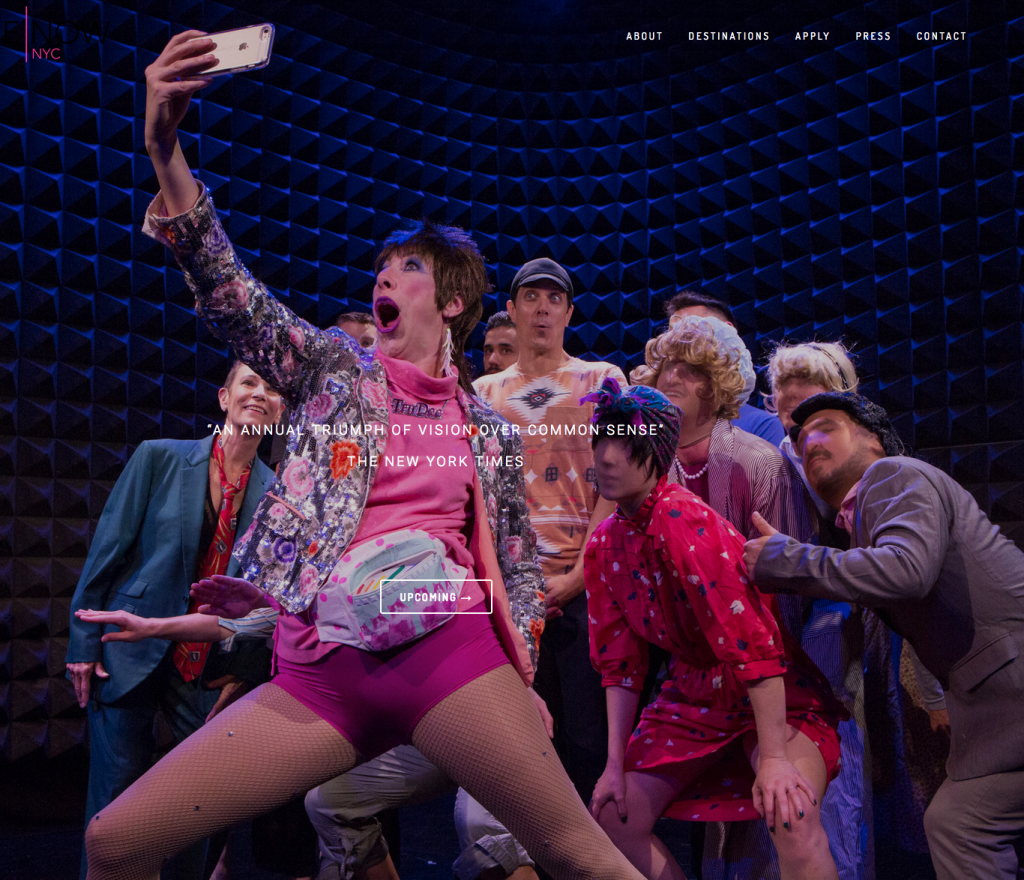 TruDee takes a shot. . .
Join me at the DANCE NOW Festival at Joe's Pub this weekend!! I will be performing on Thursday, September 6.
Acclaimed for its adventurous short-takes format, the DANCE NOW Festival presents a diverse array of works by some of today's most exciting dance makers. The 23rd season of this lively fall festival will feature 40 emerging and established choreographers, including DANCE NOW veterans and festival newcomers. The Festival's zany host is TruDee (aka Deborah Lohse). The 2018 festival will take place Wednesday to Saturday, September 5–8, at 7pm, at Joe's Pub at The Public. A special encore performance will be presented on Thursday, September 27, at 7pm.
The annual DANCE NOW Festival offers a unique challenge for artists: to create a clear and complete artistic statement in five minutes or less for the specifics of the stage at Joe's Pub. Each year, the festival producers select ten artists whose work best meets the festival challenge to participate in an encore performance. The overall challenge winner receives a $1,500 development stipend and a weeklong creative residency at DANCE NOW Silo on Kirkland Farm in Bucks County, PA.
Get your tickets HERE!