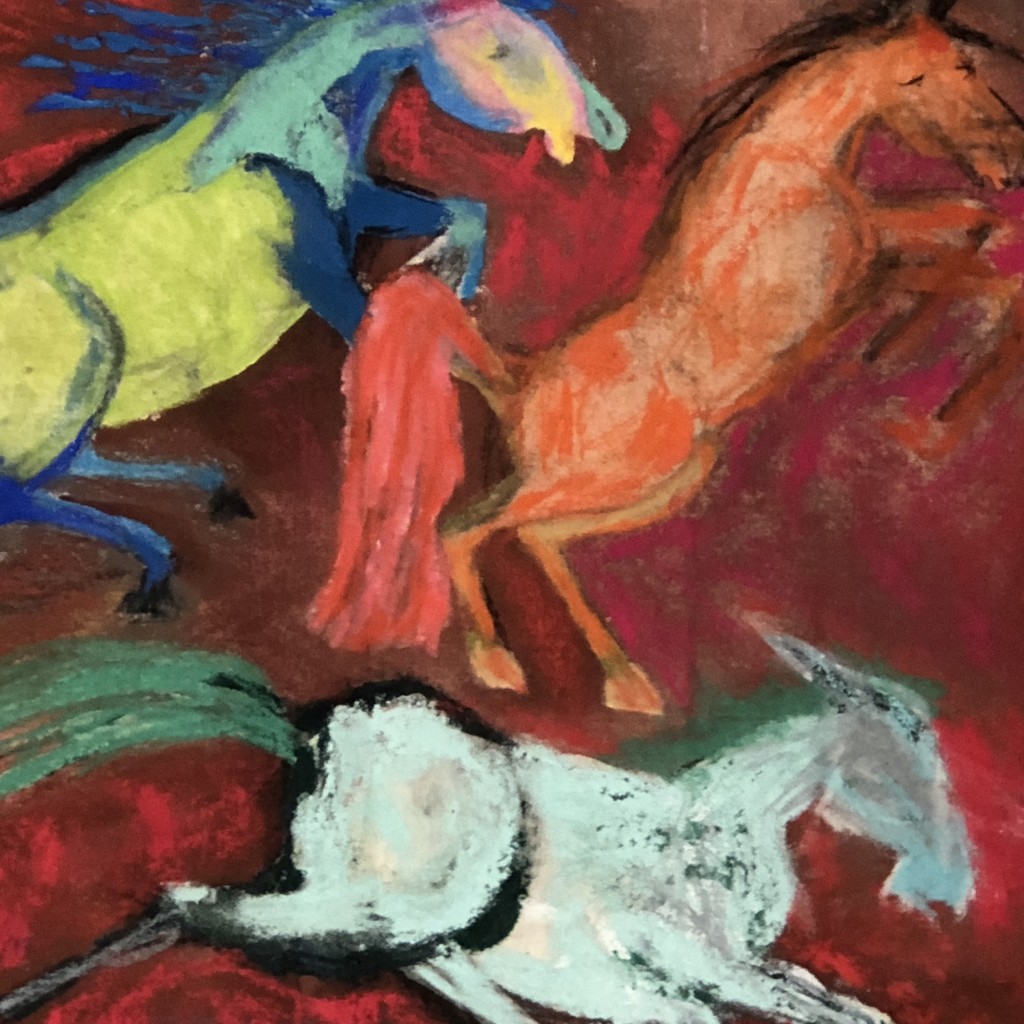 Pam White Art
I had a wonderful time yesterday at Equine Affaire sharing my CONSCIOUS TOUCH work wth a receptive and curious audience. Boomer, the horse that I had been assigned for the demonstration was far from settled, but Pam White's soft and balanced handling helped us all. There are still three days left to enjoy the clinic and workshop offerings and retail swag at Equine Affaire, so if you can make your way there, you will have fun. You can find my book, Our Horses, Ourselves: Discovering the Common Body at Trafalgar Square Books in booth #846 in the Better Living Center.
On another subject, as you consider your holiday giving, please make a gift to our program, Horses Helping Horses.  This is work that we have been doing for the past ten years, offfering educational and performance programs to equine rescue and sanctuary facilities, as well as organizations that offer equine facilitated work with adults and children with developmental delays.  Your gift helps us to make our programs available to these wonderful organizations and support them in expanding and sustaining their work.
Thank you!  Please follow the link on the Horses Helping Horses page to make a donation.