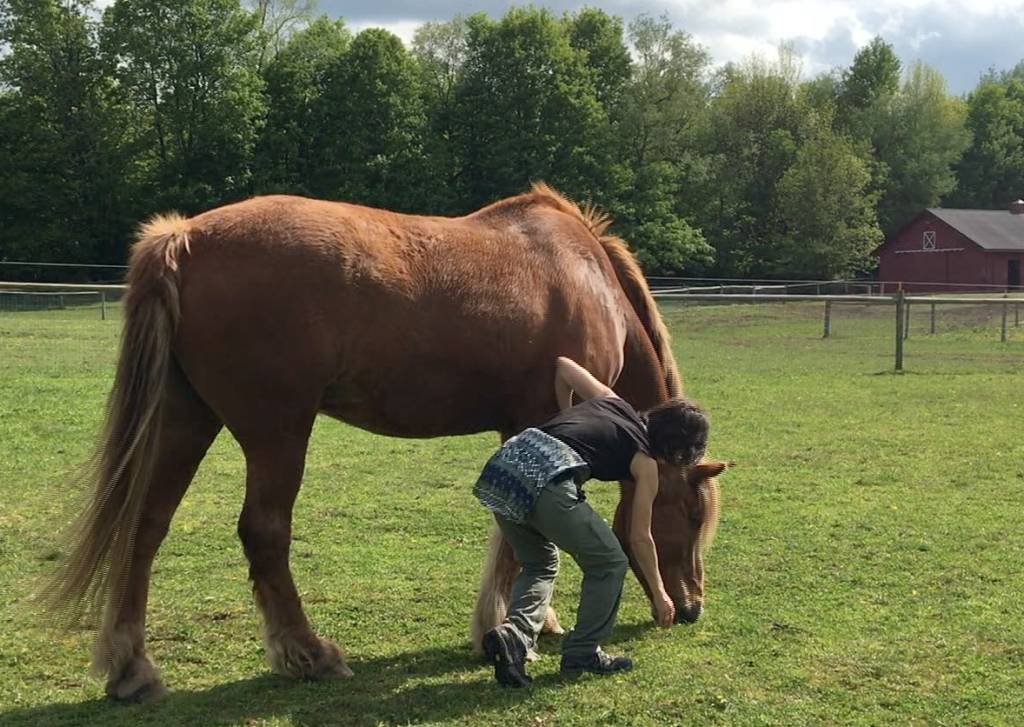 This is Andrea Kozol dancing with Jaxon earlier this summer at out workshop at the beautiful Mountain Horse Farm.

What I love about this is Jaxon's ease with this new way of experiencing a human moving.  Too often we are trying to "do" something with the horse, and need them to "do" something in response.  Jaxon teaches us that he can rest in the moment, and at the same time support and receive Andrea's dance.
I will be offering a demo of how to deepen feel and connection with horses using Conscious Touch and Conscious Movement at Equine Affaire on Saturday morning, November 9.
And next June, I  will be teaching another workshop at Mountain Horse Farm.
Please join us!
For more information, contact me.