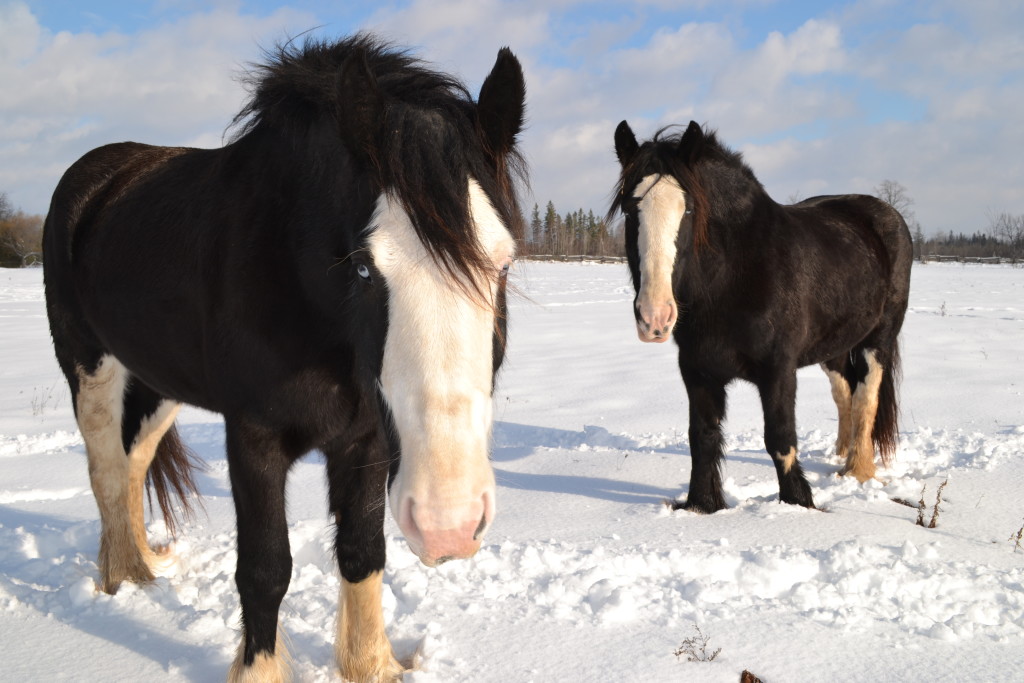 To be  clear, it was not snowing in Indian River, Ontario today.  I did, however, have the great pleasure of working with these two beautiful girls, Belle and her daughter Blue this afternoon, and a group of nine generous and courageous women.  I am teaching Conscious Touch & Conscious Movement with Horses at The Mane Intent, run by Jennifer Garland, whom I had the pleasure of meeting last October when she visited me in Connecticut.
Being with horses always seems to take us where we need to go, often giving us the support that may have otherwise been missing or unacknowledged.  This way of working is grounded in the shared languages of movement and touch, and has little to do with conventional horsemanship or riding, although it may nourish both.  Rather, it invites to explore connection in unexpected and often surprising ways.
I am so privileged to be invited to share what I have been learning over the past 22 years.  It is always new, always deeply moving.  And I am so grateful to the horses, who allow us to approach, to touch, to dance, to be.
To learn more, contact me.