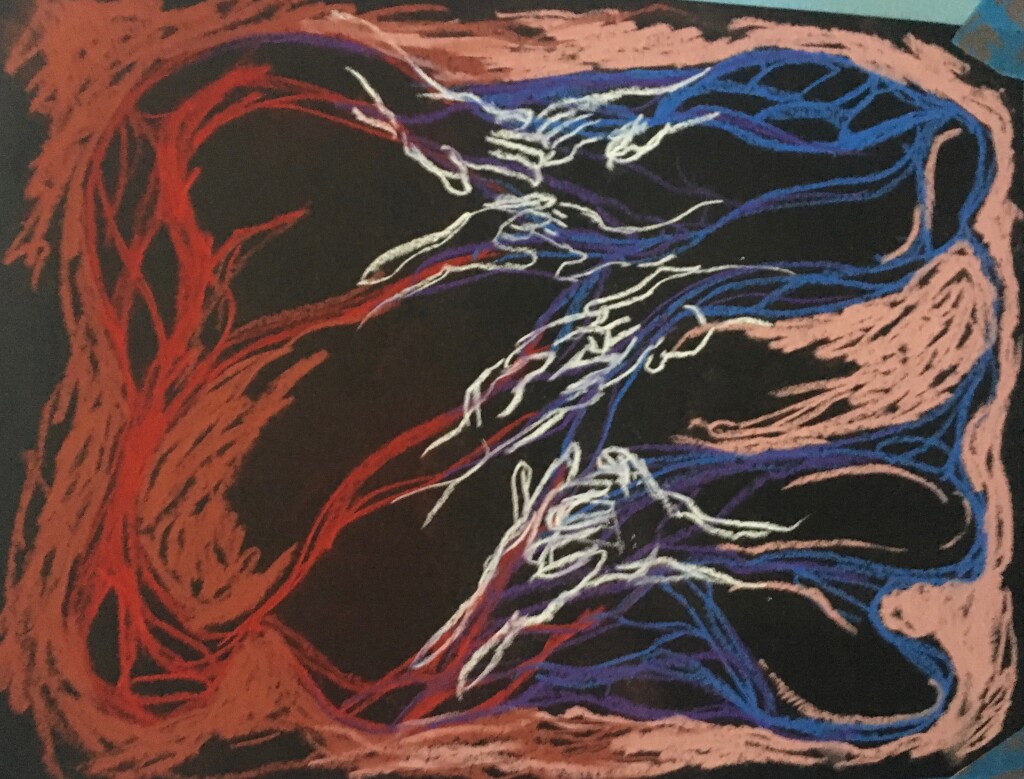 Drawing by Rebekah Nagy
blood
A mountain stream inside a breathing sac.  A palm and some garnets.
from Anatomy/Geography/Ethography by Audrey Gidman
 I spent the last week diving into the Body-Mind Centering perspectives on the organs at the Sonder Movement Project, with excellent teachers Amy Matthews, Walburga Glatz and Gloria Desideri.  All week I was entranced by the delicious drawings of fellow student Rebekah Nagy.
This drawing is of a capillary bed, the microcirculation place where arterial blood transforms into venous blood. It is the place of return and exchange from its long journey from the heart. The fluid that leaks out of the capillaries is known as interstitial fluid. It's this leaked interstitial fluid that bathes your body cells in nutrients. The interstitial fluid is retrieved by lymphatic vessels, which return it to your bloodstream. Blood from the capillary bed is drained by the venules, which carry blood back toward the heart.
Body-Mind Centering identifies the place of this transformation and exchange as "capillary isorings" with qualities of suspended rest between going and coming, restful alertness and expanded peacefulness when the tone of this exchange is balanced.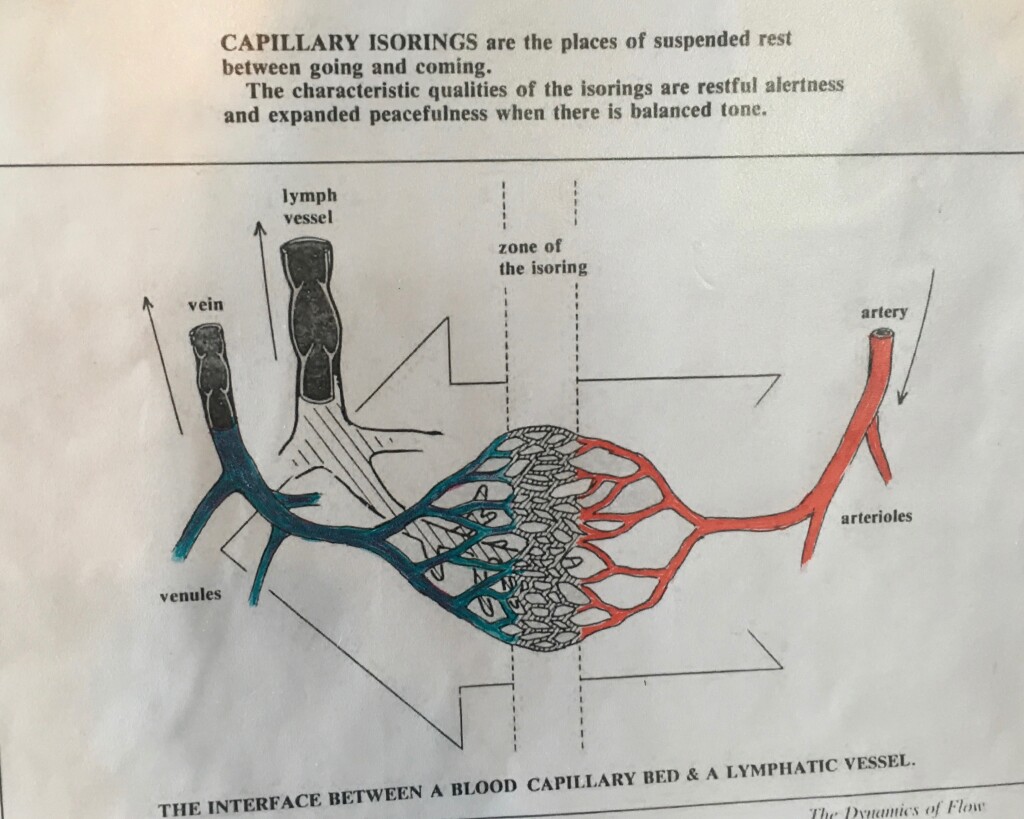 I love the way that Rebekah has captured to collaborative, friendly, reciprocal quality of this mysterious, transformative place – hands, meeting hands – exchanging, connecting.  The body doing its continuous labor, effortlessly.