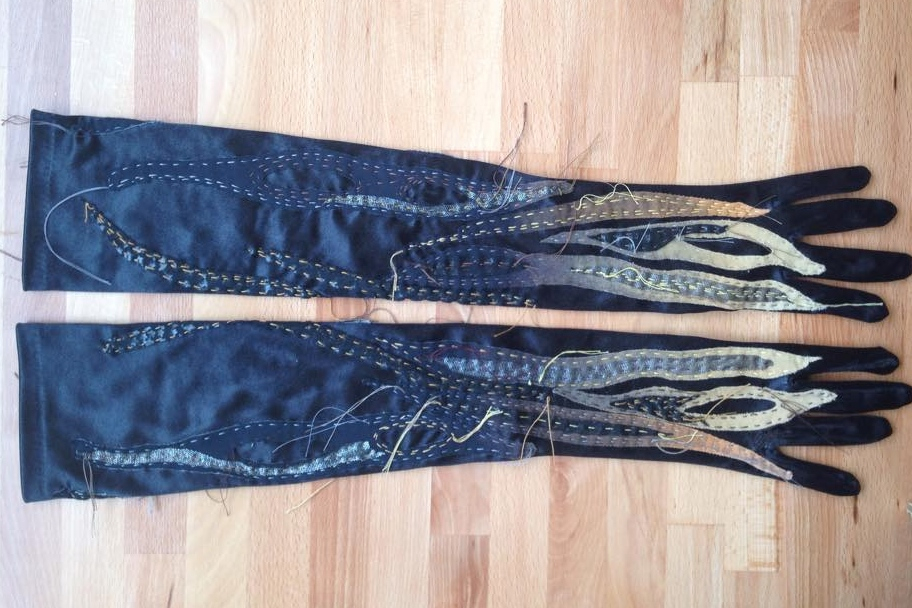 Costume for Mammal by Christine Joly de Lotbinniere
Last year I wrote this about the new dance I am building, called The Traveler (terra incognita), part of my new solo work, Little Fictions, Ragged Memoirs, which will premiere in Cambridge at the Dance Complex in June 2016.
"It is a dance that is chewing me up.  It is so hard, physically and emotionally, that I am often afraid to rehearse it.  Tom Waits's music is like the mule driver and the light in the dark. Working on this dance, I enter through a door that I hope won't explode and find myself sometimes in a mine field, other times in a field of flowers.  It is the music, but mostly what comes slithering and snapping out of my body."
This year I have been opening another door to a new work called Mammal.  Initially called it Beast, but felt that Mammal was a roomier title, one that had space for the ferocious and the tender.  The dance is still downloading, but the essence is there.
I will be performing an excerpt of Mammal January 17 at the Booking Dance Festival in New York City.  Here are the details.  I will post times and ticket information shortly.  Please save the date.  Please come!
January 17
5:30-11:30 pm
The Allen Room
Frederick P. Rose Hall
Home of Jazz at Lincoln Center
Located in the Time Warner Building at Central Park's Columbus Circle
Broadway & West 60th St.
New York City